Thermtrol's TC100 Series is designed specifically for over temperature and short circuit protection in battery pack applications. The TC100 functions by detecting elevated heat and over-current in the battery pack and breaks the electrical circuit at the TC100's pre-selected temperature set point. With a variety of termination styles, internal resistivity values for varying the current sensitivity, and a large range of nominal temperature settings, the TC100 is the device for your battery pack protection requirements. In ap- plications where a one-shot thermal cutoff fuse or multiple redundancies are required in addition to a bimetal limit protector, please ask Thermtrol about supplying your entire system protection needs.
Details & Specifications

Current Flow

Performance curves
TC100 Performance is dependent upon the movable arm material, the temperature setting, and the lead material. The graphs below show representative devices and illustrate the relative characteristics of various configurations.

TC100-PN Series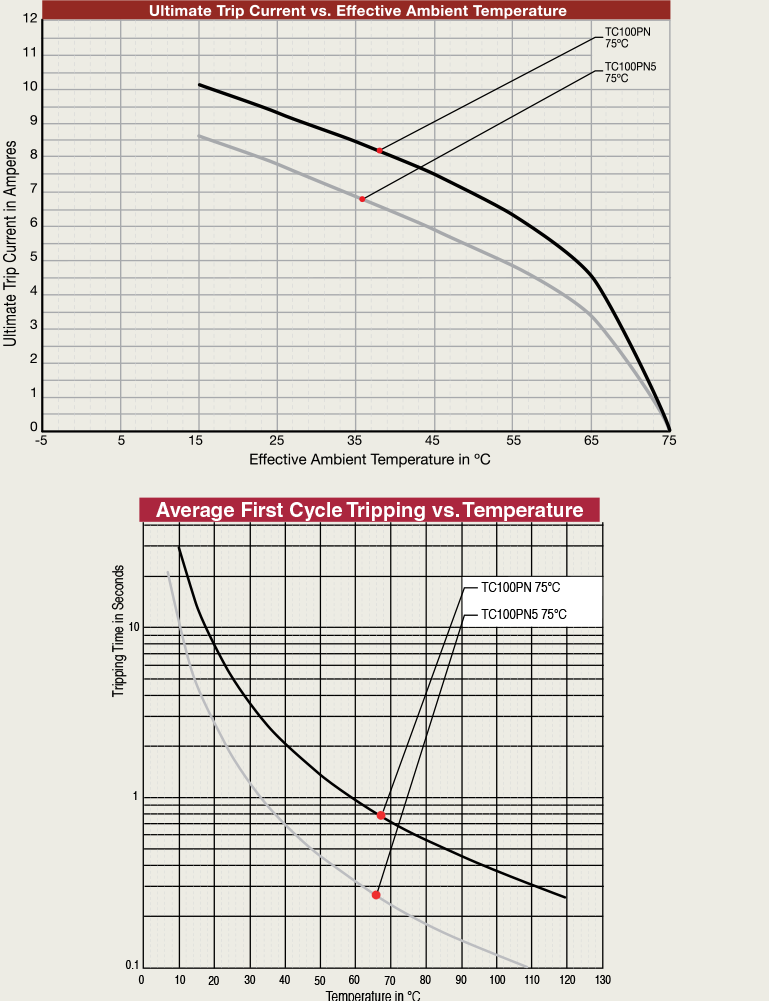 TC100-PTW Series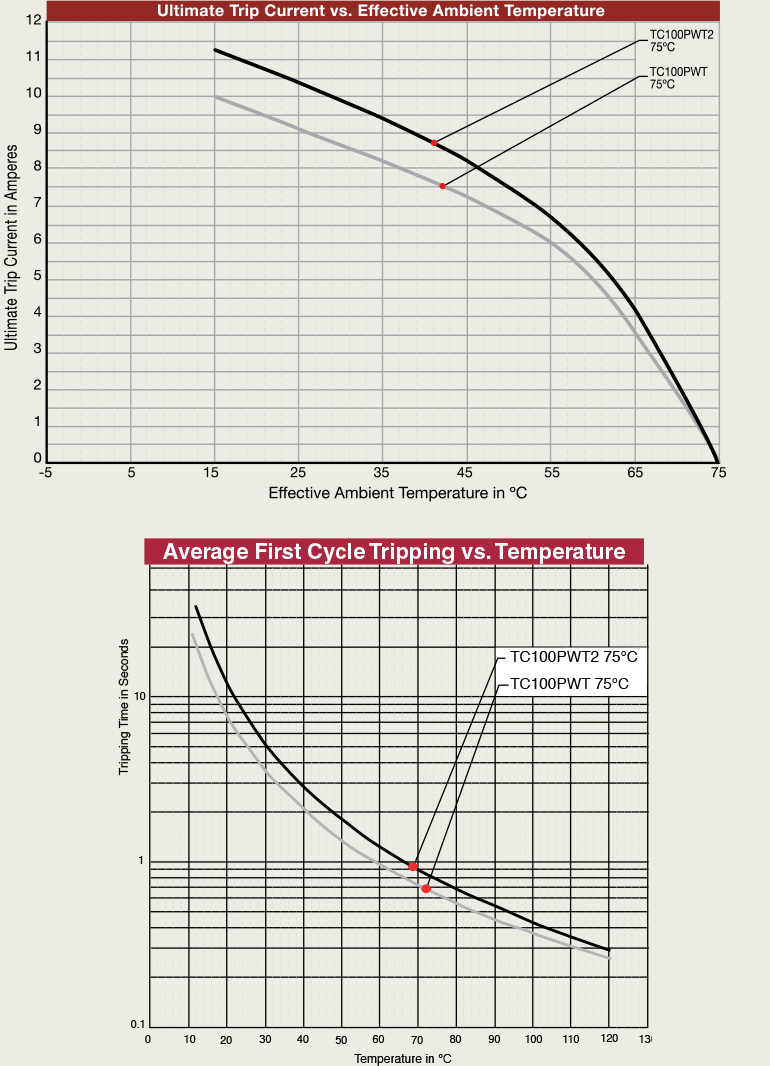 Contact Ratings
8A@18Vdc, 3A@24vDC
Maximum Breaking Current: 100A 12Vdc
Minimum Electrical Current: 10mA 5Vdc
Specifications
Open Temperature: 45°C to 105°C ± 5°C
Differential: 6°C
UL Approvals
Open Temperature: 45°C to 105°C ± 5°C
UL: E19340
Numbering Systems