Simple to complex, large to small —
we've got you covered.
With over 25 years of serving manufacturers of all sizes covering a broad range of industries, Thermtrol can solve your wiring harness and custom electrical assembly needs.

Thermtrol is the expert in custom wire harness and plastic injection insert/overmolding. With customers in commercial vehicle manufacturing, automotive supply, industrial equipment, agricultural equipment and sensors and controls.
Flexible manufacturing facilities with the ability to handle both high production programs and short run orders.
Quick turn-around time on our USA-based short run lines to fulfill prototype, samples to support program development and production launches.
Engineering support through all phases of design and engineering.
---
Introduction to Wire Harnesses
Wire Harness Basics
A wire harness or cable assembly is an assembly of wires or cables that transmits signals or electrical power.
The wire or cable is frequently bound together with wire ties, lacing, sleeves, tape conduit or a number of other options including a combination of the above.
A harness provides advantages over loose wires and cables by offering decreased installation time and allows for standardization.
Wires often have terminals attached which can then be assembled into keyed housings for error proofing and connection to other parts of the final assembly.
Harness assembly is typically done manually due to the many different processes involved.
Refer to Thermtrol wire harness design guidelines for more information.
Wire harness design is often overlooked in the product development.
This can result in incomplete drawings and obstacles in the manufacturing process.
Early partnership with Thermtrol can help guide the design by avoiding many last minute changes.
OEM Tooling and material lead times can be very long – advanced planning is important.
Harnessing can be broken down into several areas:
Leaded wire
Frequently used in point to point wiring
Typically made on automated equipment
Low complexity
Minimal labor
Good quality
Additional savings opportunities for customer with bundling the leads into a harness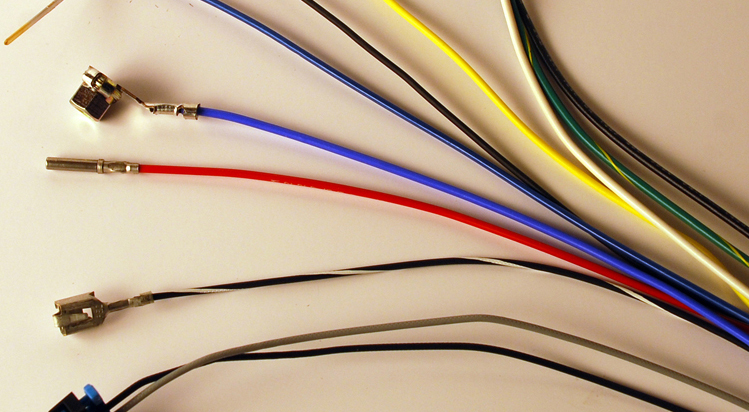 Wire Harness or Cable Assembly
Usually includes terminals and housings along with other components
This can be made via a mix of manual and automated operations
Often this has a higher labor content and need for the higher quality controls developed by Thermtrol which includes 100% testing
Wire Harnesses are made up of individual wires where as Cable Assemblies are made with a multi conductor jacketed cable
Cutting/ Stripping/ Crimping
A key aspect of a high quality harness is the terminal crimp
Crimping is a method of attaching a terminal or contact end to an electrical conductor
Essential to control for maintaining good electrical and mechanical characteristics
Use of OEM components and tooling contribute to a high quality consistent connection
Thermtrol goes well beyond simply checking crimp height, width and pull test by use of a full terminal verification which includes a cross section analysis of the crimp
---
Our capabilites equal your opportunities.
As a leading producer of wire harness and over molded products, we possess the broad capabilities to mold virtually anything and engineer the harness solutions that our customers' require.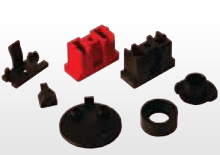 Miniature Injection Molded Parts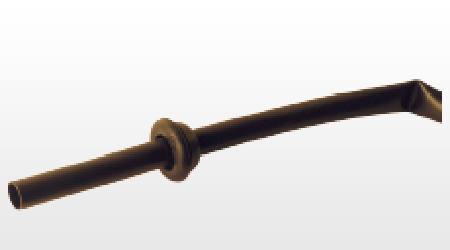 Over Molded Tubing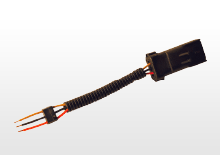 Over Molded Wire Harnesses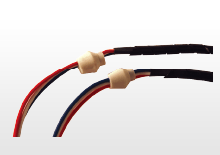 Custom Over Molding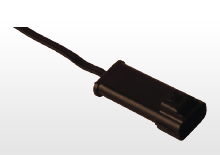 Over Molded Housings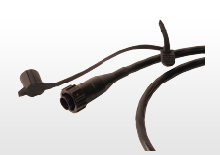 Over Molded Strain Reliefs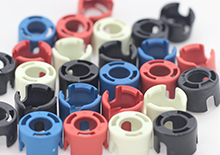 Insert and Injection Molded Assemblies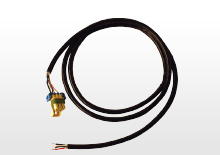 Multi-conductor Harness Assemblies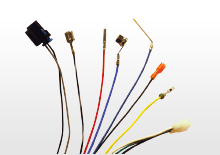 Simple Single Lead Terminations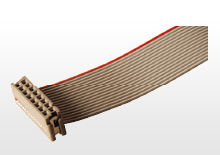 Ribbon Cable Assemblies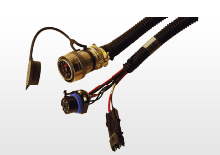 MS/Water Proof Terminations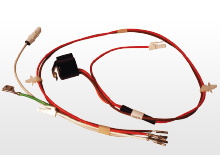 Sensor and Control Harnesses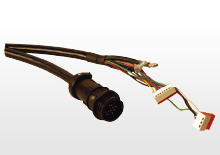 Combination Crimp and IDC Connector Harnesses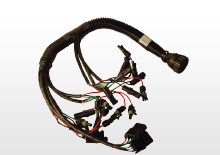 Complex Multi-connector Large Equipment and Vehicle Harnesses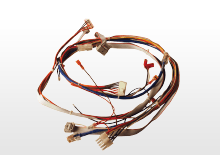 Data and Signal Harnesses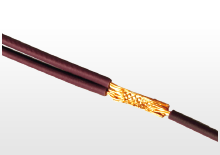 Ultrasonic Welding Capabilities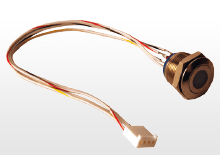 Combination Crimp and IDC Connector Harnesses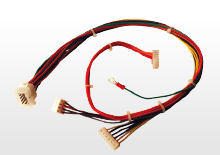 Complex Multi-connector Large Equipment and Vehicle Harnesses

---
We take great pride in our world-class manufacturing facilities and products.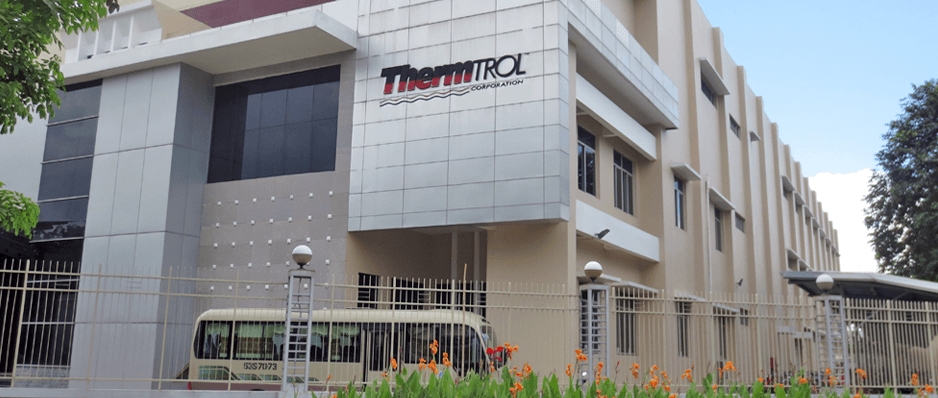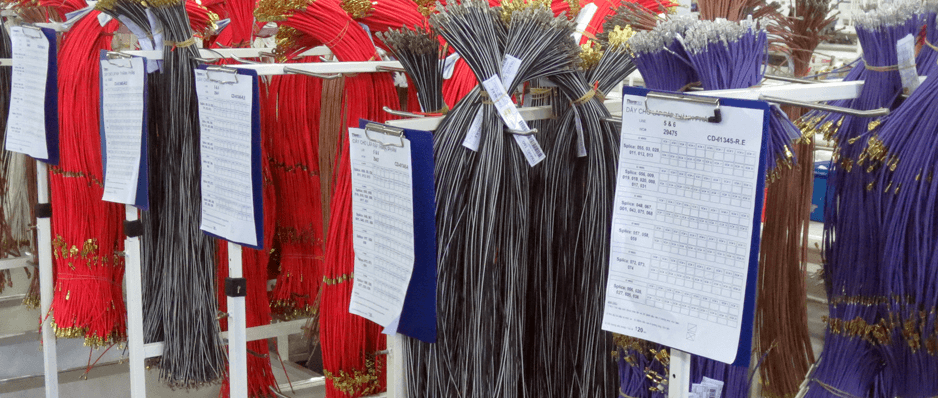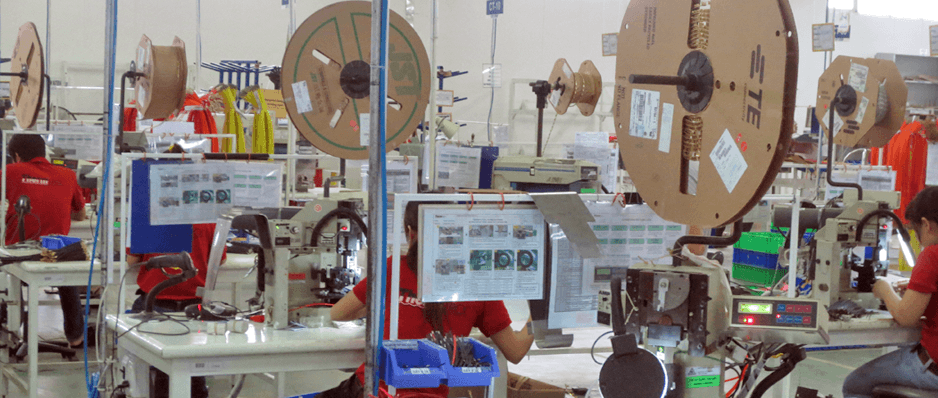 Manufacturing Facility, Ho Chi Minh City
Our 100,000 sq. ft. production facility in the heart of Vietnam
Thermtrol's quality philosophy of a working partnership for exceeding customer expectations has been incorporated into all aspects of our business.
Thermtrol Corporation is strongly committed to providing wire harness and electromechanical assemblies that exceed your expectations. To accomplish this, quality has been incorporated into all aspects of our business. This quality philosophy assures the highest value and satisfaction for both you and our employees. We produce and deliver products that provide optimal functionality with a passionate focus on your needs and desires.
The concept of continuous improvement is a key element in the Thermtrol way of doing things and is embraced by the company owners, management and employees, as well as our external suppliers. This concept benefits both you and Thermtrol by assuring your satisfaction, reducing cycle times and costs, and eliminating errors and re-work.
The Thermtrol Quality Management System embodies the two following concepts and serves as guidance on how we achieve our goals.
Get it right first time, every time and exceed your expectations.
We achieve this by structured Advanced Product Quality Planning (APQP) that defines and establishes the steps necessary for assuring the product satisfies you by facilitating communication with all involved. This APQP process then translates into our expertise in Design for Manufacturability (DFM). DFM focuses on cost-effectiveness, simplification, optimization, and mistake proofing.
Create a consistency of purpose between our organization and you.
Our QMS structure and processes inspire a sense of mission and purpose throughout our entire organization. Every individual has ownership in quality; this is supported by goals and objectives that are specific, measurable, achievable, realistic, and time-based (SMART). Our Quality Management System (QMS) is certified to the internationally recognized standards of ISO 9001 (since 2000) and IATF16949 (since 2019).
Whether you're in college or high school, you're probably already stressed about writing essays and papers. But the stress can affect your health and overall performance. If you need help with your assignments, consider hiring
essay writers
. These services can make your life easier and relieve stress. Listed below are a few reasons why hiring a writer might be the best option for you. Read on to learn more about the benefits of hiring an essay writer.
Learn more about our Commitment to Quality

Assembly Line Production
This short video of one of our assembly lines is an example of Thermtrol's lean manufacturing processes and quality standards that are in place every step of the way. From the start with the Push-Click-Pull test jigs, to the Poka-Yoke assembly test fixtures, to the finishing continuity test ensuring that every circuit is 100% tested on the line.

Push-Click-Pull Testing
Manufactured and designed in-house by Thermtrol engineering; the Push-Click-Pull test fixture is incorporated into the wire harness production line to insure that every terminal is properly seated into the housing. This is one part of insuring our customer receives the highest quality every time.
---
Engineering and Development Assistance
Thermtrol supports all phases of design and engineering of new wire harnesses
and over molded products.
There are three major steps in development
Step 1

Conceptual configuration to determine the relative dimensions needed.

Step 2

Pre-production design proof of the proper form to be used in manufacturing.

Step 3

Manufacturing and pre- production test-runs to support testing and prove manufacturing process prior to full-scale production.
In addition, we offer timely and cost-effective evaluation of your existing or planned custom wire harness assembly and overmolding needs. Thermtrol customers rely on our engineering assistance to redesign components and help them maximize product reliability, simplify installation and streamline their supply chain.